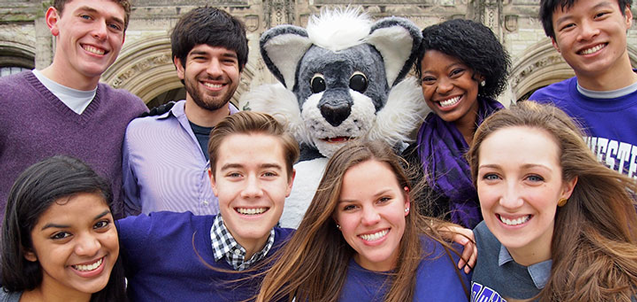 About University Enrollment:
University Enrollment reports standard data items and information detailing enrollment statistics, academic offerings, student life, and tuition at the University. Undergraduate Admission, Undergraduate Financial Aid, Office of the Registrar, Chicago Office of Financial Aid, Student Financial Systems, and Student Enterprise Systems are the divisions that make up University Enrollment.
Contact our office with questions.
NEWS
---
Segal Visitors Center Dedication
April 2015: Conversations with the President
Read more about President Schapiro's discussion here. 
Common Data Set
The 2014-2015 Common Data Set is now available!
Welcome, Class of 2018
This year's incoming class sets the record for academic strength and achievement. Read more on Northwestern News.